Dear friends,
In the face of the Trump-inspired anti-AAPI violence, you have responded. With your support, we have raised over $8 million this year to support community organizations that are directly combating this dangerous trend in their own communities.
We are gratified by your response. In addition to institutional support, we have received hundreds of small, individual donations of $10 and $50 from people who say, "enough is enough." In receiving these funds, we are committed to ensuring that groups on the ground receive these funds immediately.
Last week, we issued our first set of grants to 30 local AAPI groups in 17 states totaling $6.5 million ($4.5 million in civic engagement with a racial equity and intersectional justice lens over two years, and an additional $2 million to support racial justice programming in this year). We're not done yet, and we'll share a full list in the coming months. Until then, you can view the up-to-date list on our website. We also acknowledge that we are not the only vehicle and urge you to consider making a contribution to these groups directly.
With these funds, local AAPI organizations will continue to give community members the opportunity and support to become civically engaged year round. These groups are providing counseling and support to victims of anti-Asian hate incidents; increasing community awareness of anti-Asian discrimination, bias and hate; designing restorative justice approaches that respond to anti-Asian incidents; advocating for administrative or legislative change; and building cross-racial alliances to end racism and xenophobia.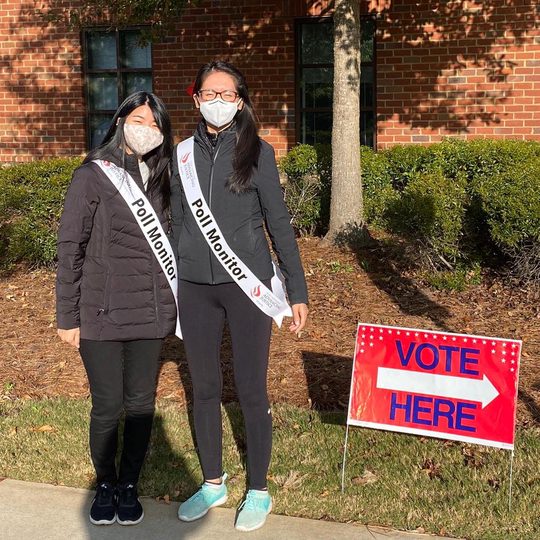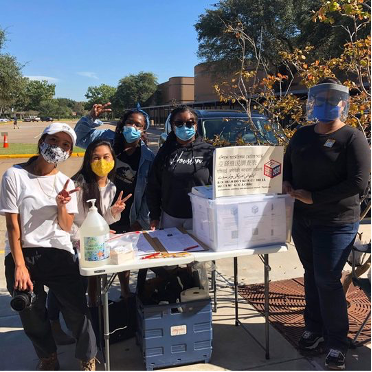 Photo source: Asian Americans Advancing Justice – Atlanta (left) and OCA – Greater Houston (right).
This work is leading to real change, as evidenced in a recent report released by our colleagues at Catalist. Their report, What Happened in 2020, shows that AAPI voter turnout jumped by 39%, in large part due to the hard work of AAPI community groups from Georgia to Michigan to Pennsylvania to Texas, and all points in between. This rise in anti-AAPI violence also contributed to increased motivation among AAPI voters, who used the ballot box to fight back against racist rhetoric from Trump and his supporters. We know from talking to AAPI groups on the ground that this momentum will only strengthen as we head into the mid-term election.
From our own national election eve polling in 2020, we know that:
71% of AAPIs voted for Biden, compared to just 26% for Trump
83% of AAPIs believe that the rise of violent white supremacists is a major threat to our country
84% of AAPIs believe that the police need to be held accountable for their actions when they kill or abuse Black people and that we should get rid of laws that make it hard to prosecute police officers, so they face justice like everyone else
In this devastating year, we are proud to support groups who are shifting power and winning justice for our communities. AAPIs are a permanent and important part of the growing multiracial coalition that seeks to undo the harm of racism and white supremacy in our country. No one has been left unscathed by the scourge of the pandemic and the rise in racist violence. But we are also inspired by the many Americans, of all races and backgrounds who have come together to support AAPI groups on the frontlines of fighting back this wave of anti-AAPI violence that hurts all of us. It is civic engagement in its many form — from voting to volunteering to donating — from all of us that will create lasting change.
With gratitude,
EunSook Lee
Director