We believe that a fully functioning multiracial democracy is built from the ground up.
We provide substantive, multi-year general operating grants to local and state-based AAPI groups to
construct the necessary infrastructure for long-term civic engagement.

To date, we've provided over $29 Million in grants to AAPI-led organizations across the country.
Types of Grants
While our grants are primarily made through an invitation process, we occasionally have open calls for special project grants. Learn about the types of grants we provide and our grantees below.


Civic Engagement Core grants provide grantees with general operating support to implement year-round civic engagement programs. These grants enable grantees to scale up staff, develop strategies, and expand their campaigns and programs to meet their growing needs, specifically in civic engagement.


UPBUILD AAPI grants provide significant support to scale and sustain the capacity of AAPI organizations who are anchors in their community. They have effective leadership, a proven track record, and use innovative civic engagement approaches. These deeper investments include tailored, wrap-around technical assistance to bolster the organization's infrastructure and civic impact.


ARIJ (Anti-Racism & Intersectional Justice) Fund grants enable grantees to respond to racism, xenophobia, and other forms of injustice by directly supporting impacted community members, educating and advocating for policy change, and forging cross-racial alliances.
ARIJ Fund grantees are members of the Shared Liberation Network, a grantee-led network that facilitates learning and exchanges to deepen relationships, build skills, and explore shared strategies to achieve intersectional justice and practice anti-racism towards shared liberation.
Special Projects
From time to time we provide funding for special projects or strategic initiatives. These kinds of innovative and timely grants have included:
Creative Catalyst
Our Creative Catalyst Fellowship supports proposals that integrate the talents of artists and the activism of grassroots organizations toward artwork that can serve as a catalyst for civic participation.
Voting Together
These grants were offered to support local artists to create free-of-charge content that was readily made available to civic engagement groups during the 2020 elections.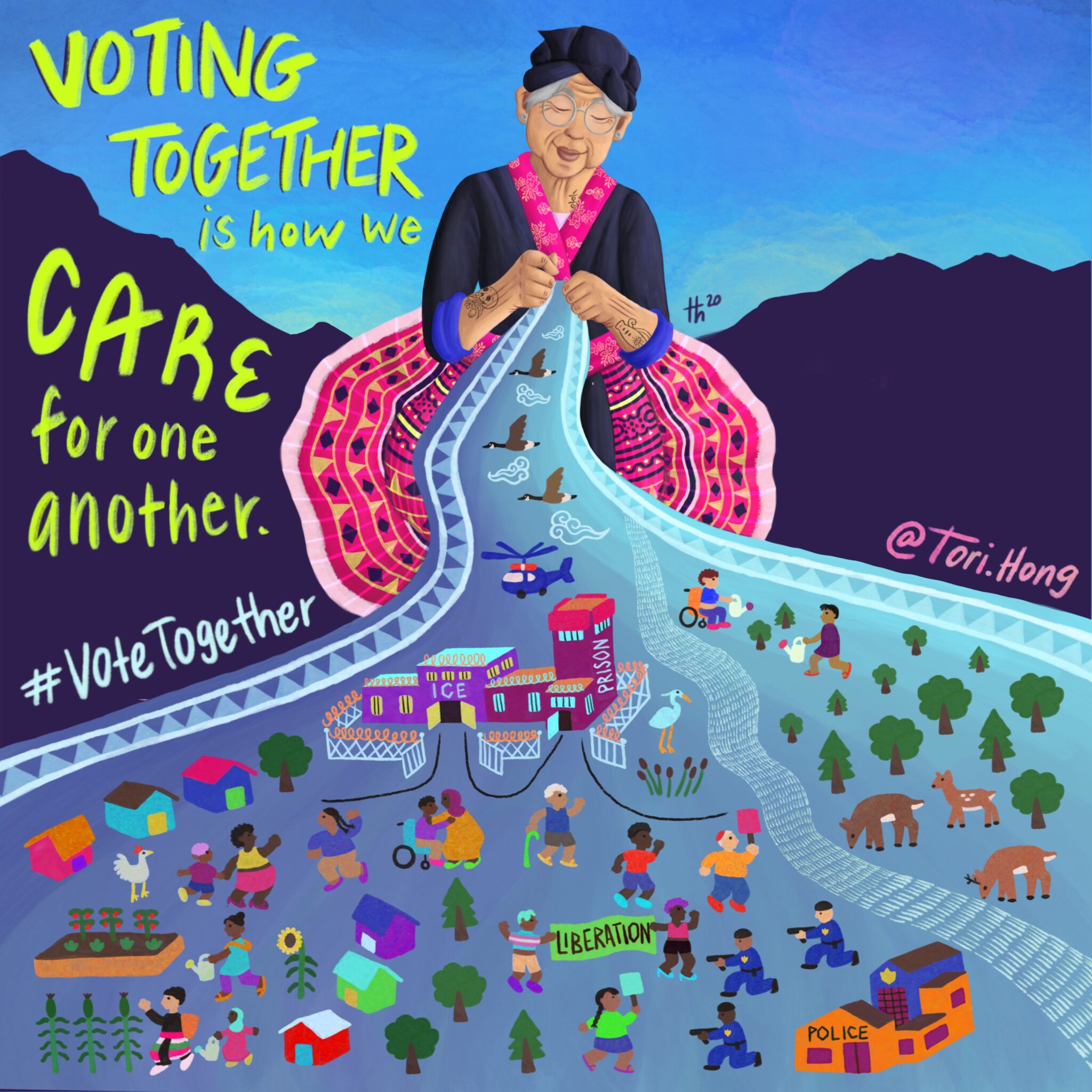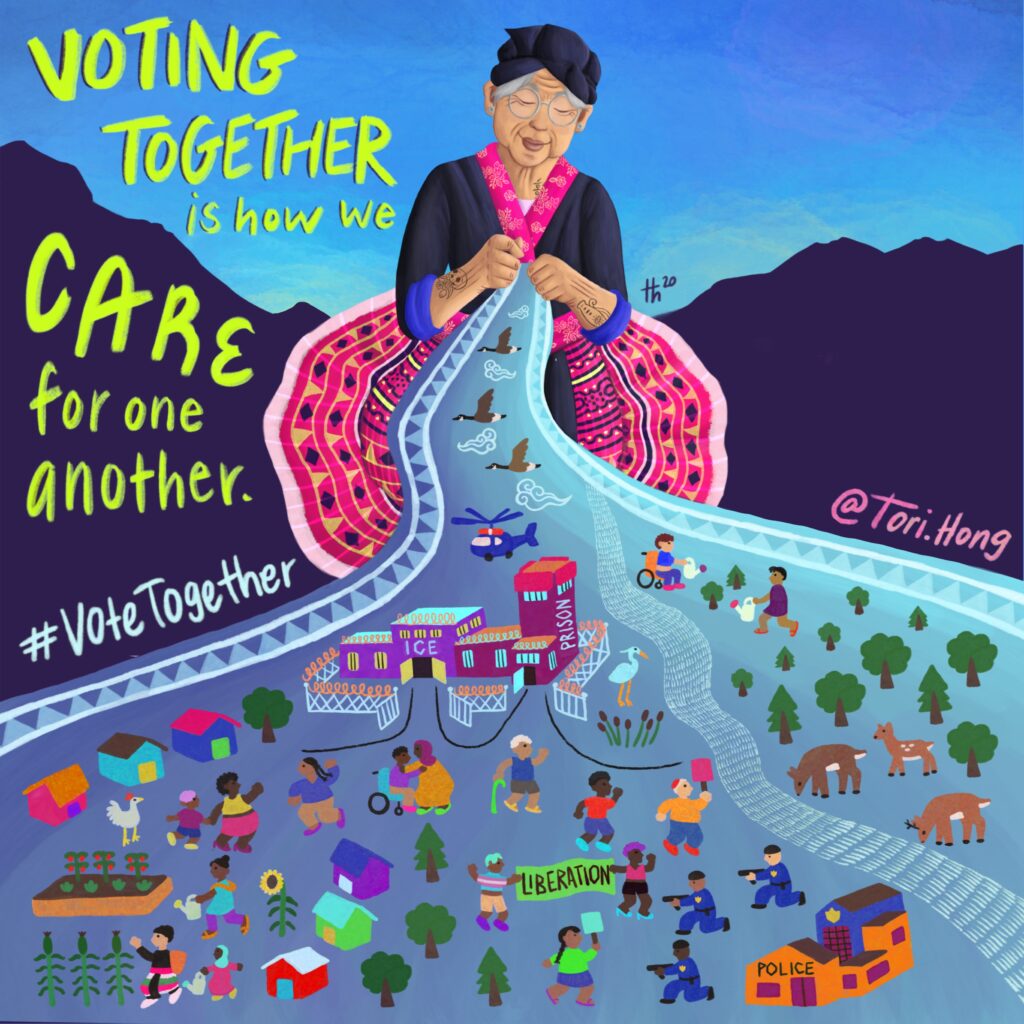 Mission
We foster a culture of civic participation in AAPI communities through grantmaking, building movement capacity, and conducting research.